Nick Gilbert, the NBA's biggest good luck charm.
For a third time in 10 years, and the second time in three, the Cleveland Cavaliers have won the draft lottery.
Nick, the son of owner Dan Gilbert, was the Cavs representative at the lottery, just like he was in 2011 when the team won then and used the pick to select Kyrie Irving. They used it in 2003 to select LeBron James. So the Cavs have a pretty good history with the No. 1 pick. Read more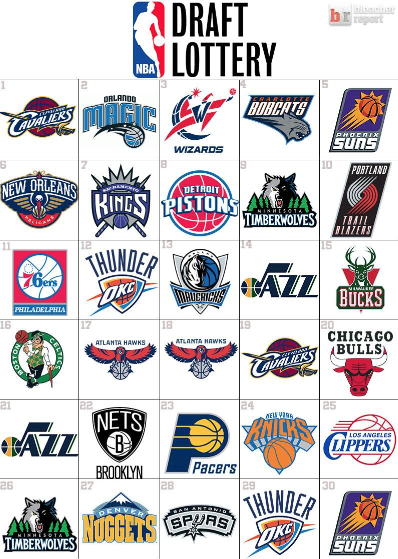 Full 2013 first round draft order.
Dan Gilbert and his son posing with Adam Silver.
The Cleveland Cavaliers Are Number One Once Again 2013 Draft  was originally published on wzakcleveland.com