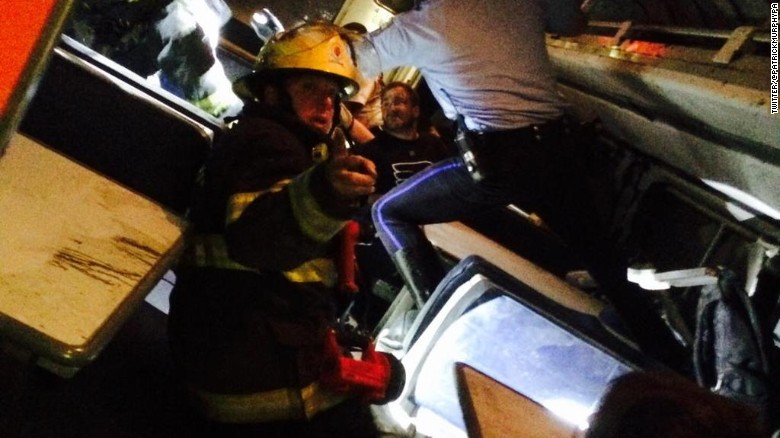 Armed with flashlights, firefighters went from car to car early Wednesday morning, looking for passengers inside an Amtrak train that derailed and tipped over in Philadelphia — killing at least five.
Another 50 were hospitalized, including six in critical condition, authorities said.
"It is an absolute, disastrous mess," Philadelphia Mayor Michael Nutter of the crash site. "I've never seen anything like this in my life."
The Amtrak Northeast Regional Train 188 was traveling from Washington to New York when it derailed in the Port Richmond neighborhood of Philadelphia about 9:30 p.m. Tuesday. The impact tore cars apart and left the engine a mangled mess.
The northeast corridor, which spans from Washington to Boston, is the busiest passenger line in the country, and the train was carrying 238 passengers and 5 crew members.
CLICK HERE to read story
source: CNN.com
BREAKING NEWS: 5 Dead, At Least 50 Injured After Amtrak Train Derails  was originally published on praisecleveland.com
Also On WERE-AM 1490: