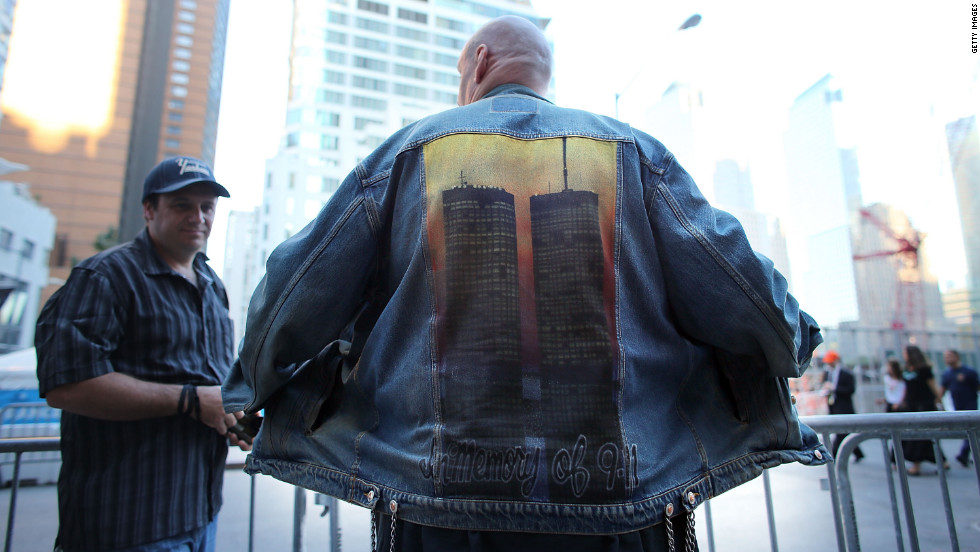 SEPTEMBER 11 ANNIVERSARY
Remembering: Almost a decade and a half later, it still hurts. Today marks 14 years since terrorists used airplanes to kill thousands of people in New York, Washington and Pennsylvania. This morning the nation, as it has done 13 times before, will stop to remember and honor those who lost their lives in the attacks. Bells will ring. Lists of names will be read. American flags will wave everywhere. And the threat still remains. Just this week, a 20-year-old Florida man was arrested, accused of plotting to attack a 9/11 commemoration event in Kansas City, Missour..
CAMPAIGN 2016
Politicking: The candidates are set for CNN's debate next week, which will feature 11 people instead of 10 to account for the rise of Carly Fiorina. But no candidate on the GOP side of things is rising as high as Donald Trump, who surges to 32% support in the latest CNN/ORC poll. Things aren't quite so rosy for Hillary Clinton. The Democratic frontrunner's support continues to fade, and she is now at 37% support, only 10 percentage points ahead of Bernie Sanders. Her advantage in hypothetical general election matchups against the top Republican contenders has also vanished.
JAMES BLAKE
Apologizing: We're sorry. That's what New York City Police Commissioner William Bratton said hetold former tennis star James Blake yesterday, a day after New York cops slammed him to the ground and handcuffed him in a sting operation gone wrong. It was a case of mistaken identity; Blake wasn't the man the police were looking for. Bratton said the "incident should not have happened," race wasn't a factor and a review would determine if the amount of force used against Blake was appropriate. "It may not have been," Bratton conceded.
CLICK HERE to read story
source: CNN.com
5 Things To Know For Your New Day — Friday, September 11  was originally published on praisecleveland.com
Also On WERE-AM 1490: