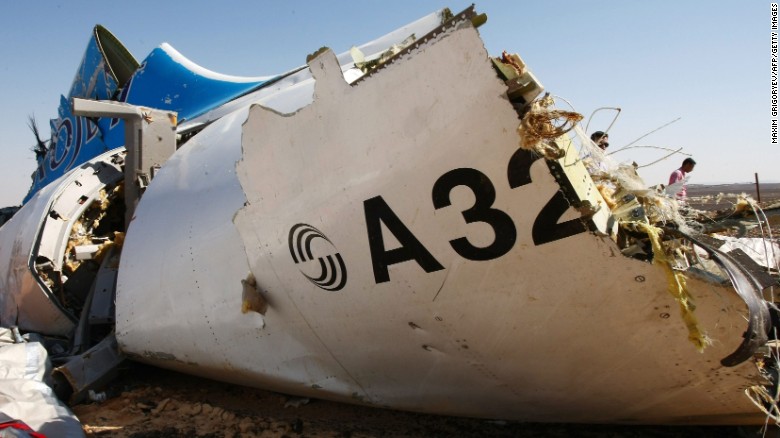 PLANE CRASH
More questions: Four days after Metrojet Flight 9268 crashed and killed 224 people, a clear picture of what happened remains elusive, and there's a wide range of theories on the cause of the crash. The latest theory: a botched repair of the plane's tail section led to the tail being violently ripped apart from the rest of the plane in midair. The plane's tail was found some 3 miles away from the wreckage, and it showed no signs of burning from a fire. Another development: Victims' bodies are being categorized into the types of trauma suffered: injuries from the fall and injuries that align with an explosion — such as metal pieces in bodies.
ELECTION 2015
Ballot breakdown: Kentucky has a new, Republican governor; Ohio rejects legalized pot; Houston takes down an LGBT law and Virginia still has a Republican state senate. Those are the big results from last night's elections. Now let the probing, dissecting and spinning of the results — and what they could mean for the 2016 presidential race — begin.
'STAR WARS'
Force awakened: Support is building to let a terminally ill "Star Wars" fan see the latest movie before it comes out in December. That effort got big-time backing recently when two stars from the movie — Mark Hamill and John Boyega — retweeted the hashtag #ForceForDaniel, which is being used to gain the attention of "Star Wars" honchos at Disney. Daniel Fleetwood, 32, has a rare form of connective tissue cancer. Doctors told him in July he had just a couple of months to live.
CLICK HERE to read story
source: CNN.com
5 Things To Know For Your New Day — Wednesday, November 4  was originally published on praisecleveland.com