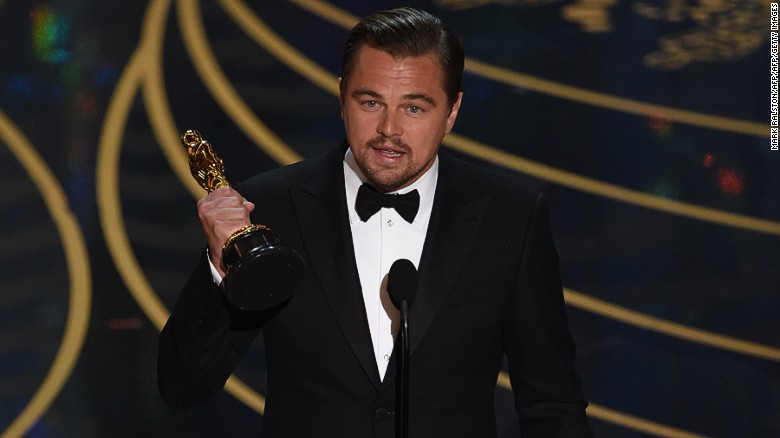 DeCaprio Wins His Oscar:
"Spotlight" is basking in the golden glow of Oscar.
"Mad Max: Fury Road" may have won more honors at the 88th Academy Awards, leading all films with six. "The Revenant" won some major prizes, including the first Oscar for actor Leonardo DiCaprio.
But when the last award of the evening was read, it was the little film about Boston Globe investigative reporters digging into a sex abuse scandal involving Catholic priests that was left standing.
Donald Trump Stumbles On David Duke, KKK:
Donald Trump stumbled into a racially charged controversy Sunday, saying in an interview on CNN that he didn't know enough to disavow former Ku Klux Klan grand wizard David Duke.
Hours later, Trump tried to clean up his comments on Twitter amid an outpouring of criticism from his Republican presidential rivals. Sen. Marco Rubio slammed the remarks, saying they make Trump "unelectable."
Was February 2016 The Best Black History Month ever?:
A steady stream of indelible pop culture moments celebrating black identity has led some to proclaim February 2016 the best #BlackHistoryMonth ever, with a melanin rainbow fistbump emoji for emphasis.
CLICK HERE to read story
source: CNN.com
5 Things To Know For Your New Day — Monday, February 29  was originally published on praisecleveland.com