getty images:
Simone Biles Soars One Final Time in Rio, Her Sacrifices Turn to Gold:
She took one deep breath and then stepped forward onto the mat. Thousands of cameras flashed like lightning down on the girl whose entire athletic life had been building to this moment.
The floor exercise has always been the signature event for Simone Biles. It's her blank canvas, the place where her artistic and physical brilliance is best expressed.
In June, I attended one of Biles' workout sessions at her gym in Spring, Texas, and she was refining her floor routine. She practiced her famous move—"The Biles"—that she debuted at the 2013 World Championships in Antwerp, Belgium.
Trump Campaign Undergoes Major Overhaul:
Donald Trump's campaign is undergoing a major staff shakeup with less than three months to Election Day, adding two officials to top posts overseeing his struggling campaign.
Trump has named Steve Bannon, a former investment banker and the executive chairman of Breitbart News, to the post of chief executive and promoted Kellyanne Conway, a senior adviser and pollster to his campaign, to the position of campaign manager, Conway confirmed to CNN early Wednesday morning.
The Wall Street Journal first reported the news of the campaign overhaul.
Poll: Clinton Up 9 Points In Florida:
Hillary Clinton has built a 9-point lead over Donald Trump in Florida, according to a poll released Tuesday, owing to her advantage among minorities and white women in the state.
The survey from Monmouth University found Clinton with the support of 48% of likely voters in the important swing state, compared with 39% for Trump. Libertarian Gary Johnson nets support from 6% of Florida voters.
Among Hispanic, black and Asian voters — a collective bloc that comprises a third of Florida's electorate — the poll found Clinton with a massive lead over Trump, 69% to 19%.
Strollers, Car Carriers Send Thousands Of Kids To ERs:
Every hour, two children 5 or younger are treated in emergency rooms for injuries related to strollers or car carriers, according to researchers.
Nearly 361,000 toddlers were treated in hospitals for injuries caused by falls or tip-overs during the 21-year period ending in 2010, according to a new study published Wednesday in the journal
Academic Pediatrics
.
Most often, children suffered head injuries (nearly 62% of the total incidents) and face injuries (nearly 25%).
"I'm a mom. I have two young children, and I use strollers and carriers to transport my children around," said Kristin Roberts, author of the study and a research associate in the Center for Injury Research and Policy at Nationwide Children's Hospital in Columbus, Ohio. "We expect strollers and carriers to be safe and provide a secure way to transport children."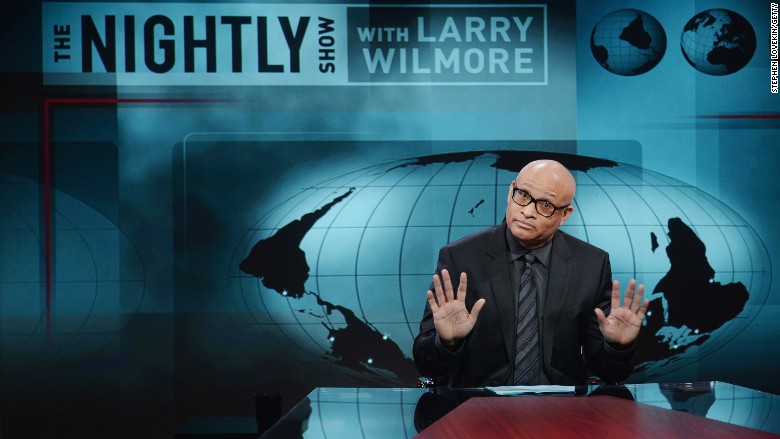 Larry Wilmore's 'The Nightly Show' Canceled By Comedy Central:
Comedy Central's late night talk show starring Larry Wilmore has been canceled, the network said on Monday.
Production of the show will end on Thursday.
"I'm really grateful to Comedy Central, Jon Stewart, and our fans to have had this opportunity," Wilmore said in a statement. "But I'm also saddened and surprised we won't be covering this crazy election or 'The Unblackening' as we've coined it. And keeping it 100, I guess I hadn't counted on 'The Unblackening' happening to my time slot as well."
Comedy Central did not say what would permanently replace "The Nightly Show," but thanked Wilmore and his staff.
CLICK HERE to read story
source: CNN.com
5 Things To Know For Your New Day — Wednesday, August 17  was originally published on praisecleveland.com
Also On WERE-AM 1490: