Hermine Hits Florida As First Hurricane To Make Landfall In State In 11 Years:
Hurricane Hermine slammed into Florida early Friday, making landfall with a furious mix of rain, whistling winds and ocean surge.
The Category 1 storm, which had maximum sustained winds of 80 mph, is the first hurricane to come ashore in the state since
Wilma struck 11 years ago.
It made landfall east of St. Marks in the Big Bend area, a part of the coast where the state's peninsula meets the Panhandle.
Residents took shelter overnight as it bore down on the region, some boarding up windows and filling sandbags to keep water away.
In Tallahassee, more than 70,000 utility customers were without power as winds and rain lashed the city.

Colin Kaepernick Continues Anthem Protest Before Chargers Game:
Colin Kaepernick continued his stance of not standing during the national anthem before Thursday's preseason game between the San Francisco 49ers and San Diego Chargers.
The sixth-year 49ers quarterback again protested against racism in the United States as he took a knee while Petty Officer 1st Class Steven Powell from the US Navy sang "The Star-Spangled Banner."
Another man, dressed in a black 49ers shirt, knelt beside Kaepernick. Former Green Beret Nate Boyer, a guest of Kaepernick, stood to the quarterback's left with his right hand over his heart.]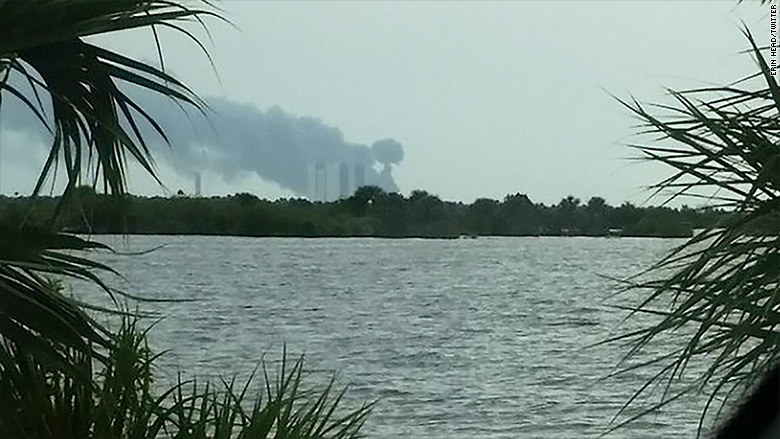 Explosion At SpaceX Launch Pad At Cape Canaveral:
A SpaceX rocket exploded at its Cape Canaveral launch pad Thursday morning, destroying the rocket and the satellite it was due to launch on Saturday.
SpaceX said there were no injuries as a result of the explosion, which it described as an "anomaly." SpaceX CEO Elon Musk tweeted that the explosion happened while the rocket was being fueled, but that the cause of the blast is still unknown.
The rocket was carrying a satellite to be used by Facebook (FB, Tech30) to bring internet access to Africa, the Middle East, and Europe.
Stand Up To Cancer Telethon Secures All-Star Lineup:
The list of celebrities participating in this year's Stand Up To Cancer telethon has just gotten even more impressive.
CNN has confirmed that Viola Davis, Jon Hamm, Kristen Wiig, Ed Helms, Zach Galifianakis, Matt Bomer, Dave Franco, Sonequa Martin-Green, Rob Riggle, Tony Hale, Terry Crews, Mel B and Bree Turner, will all be part of Stand Up To Cancer's fifth telethon.
These stars join a slew of big names including Ben Affleck, Matthew McConaughey, Emma Stone, Anna Kendrick, Josh Gad, Niecy Nash, Eric Stonestreet, Alison Sweeney, Marcia Cross and SU2C co-founder Katie Couric. Bradley Cooper is an executive producer of the broadcast.
Zika Spraying Kills Millions Of Honeybees:
The pictures are heartbreaking: Millions of honeybees lie dead after being sprayed with an insecticide targeting Zika-carrying mosquitoes.
"On Saturday, it was total energy, millions of bees foraging, pollinating, making honey for winter," beekeeper Juanita Stanley said. "Today, it stinks of death. Maggots and other insects are feeding on the honey and the baby bees who are still in the hives. It's heartbreaking."
Stanley, co-owner of
Flowertown Bee Farm and Supply
in Summerville, South Carolina, said she lost 46 beehives — more than 3 million bees — in mere minutes after the spraying began Sunday morning.
CLICK HERE to read story
source: CNN.com
5 Things To Know For Your New Day — Friday, September 2  was originally published on praisecleveland.com
Also On WERE-AM 1490: