Woman Killed In Philly Shooting Rampage; Gunman Also Dead:
A gunman with a reported hatred of law enforcement went on a deadly tear late Friday in Philadelphia, ambushing a police sergeant and firing rounds into a tavern and a car before police shot him dead, authorities said.
The rampage left a 25-year-old woman dead after she was shot seven times in the torso, police said. Two police officers and three others — two men and a woman — also were wounded.
"Right now we have a lot of questions. This is completely a bizarre situation," Philadelphia police Commissioner Richard Ross Jr. said at a press conference Saturday.
Trump Finally Admits It: 'President Barack Obama Was Born In The United States':
Donald Trump finally admitted Friday that "President Barack Obama was born in the United States," reversing himself on the issue that propelled him into national politics five years ago.
Trump sought to end his longstanding attempt to discredit the nation's first African-American president with just a few sentences tacked on at the end as he unveiled his new hotel on Pennsylvania Avenue in Washington.
But the issue isn't likely to die down any time soon — especially as Trump continues to falsely blame Democratic nominee Hillary Clinton for starting the "birtherism" controversy. Clinton said earlier Friday that Trump's acknowledgment of Obama's birthplace doesn't go far enough and that he must also apologize.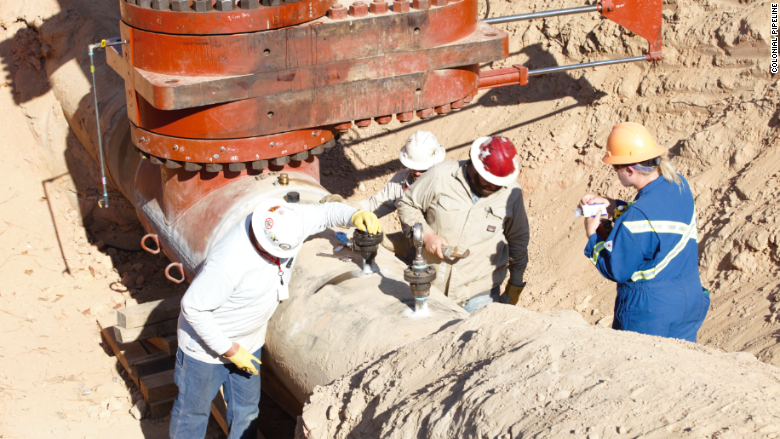 East Coast Faces Gas Shortages, Price Hikes After Pipeline Leak:
A leak has caused the closure of a crucial pipeline that carries gasoline to the eastern United States, a disruption that threatens to drive up prices and leave service stations without fuel to sell.
A section of the Colonial Pipeline, which runs from Houston to New York, has been closed since Sept. 9 after a spill of roughly 250,000 gallons was discovered in rural Shelby County, Ala.
The major pipeline, one pipe of which has been severed, provides gasoline for an estimated 50 million people on the East Coast each day, according to company estimates. The cause of the leak has yet to be determined, according to the company's most recent statement.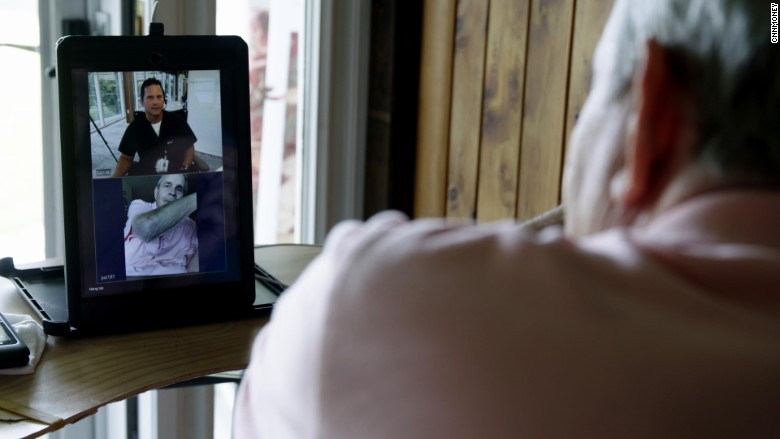 The $54 Million Hospital Without Any Beds:
Mercy Hospital wants to provide better care for its patients — by making sure they don't come to the hospital.
Instead, 330 staffers at Mercy's Virtual Care Center, located just outside of St. Louis, place video calls to patients using highly sensitive two-way cameras — and monitor their vital signs in real time through tools like pulse oximeters that plug into an iPad.
The goal: Avoid expense and hassle on both sides by providing care when and where the patient needs it, preventing some of the hospital re-admissions that add $41.3 billion to hospital costs annually, according to a government study.
Under new federal guidelines, hospitals are partly responsible for keeping costs down. So they're turning to video chats, email and other online communications to keep patients out of the ER whenever possible.
Kanye West's Stinging Retort To Kid Cudi:
Another Ye, another hip hop beef.
Kanye West and Kid Cudi are having some problems and thanks to social media we can all share in the drama.
It all began when Kid Cudi went on a tirade on Twitter Wednesday, taking some of his fellow rappers to task.
"Everyone thinks they're soooo great," he tweeted. "Talkin top 5 and be having 30 people write songs for them."
CLICK HERE to read story
source: CNN.com
5 Things To Know For Your New Day — Monday, September 19  was originally published on praisecleveland.com
Also On WERE-AM 1490: