Here's How The Next Few Days Will Go Down:
For the last 15 years, we have lived in a climate of close calls.
They have eroded our feelings of security and altered our behavior — from how we board airplanes to how we react when we see a bag on the side of the road.
Now, after a tumultuous week that saw
four incidents in three different states
, we are confronted with fresh questions: Could these have been prevented? Is there a terror cell? And with a pivotal presidential election entering its final weeks, how will the candidates handle the attacks? How will we, the voters?
Ahmad Khan Rahami: What We Know About The Bombing Suspec:
After bombings in New York and New Jersey, law enforcement officials say they have a suspect: Ahmad Khan Rahami.
Police captured Rahami after a shootout in Linden, New Jersey, on Monday morning.
Authorities haven't publicly detailed how they believe he's connected to the bombings. While authorities believe they have their "main guy," sources said the investigation continues to determine if Rahami had help.
Eggo Waffles Recalled Amid Listeria Fears:
The Michigan company said it has received no reports of illnesses and learned of the potential problem after routine tests. No other Eggo products are affected by this recall.
Listeria can cause serious infections in children, the frail or elderly, and anyone with a weakened immune system. Symptoms include high fever, severe headache, stiffness, abdominal pain and diarrhea. In pregnant women, listeria can cause miscarriages and stillbirths.
Can Ryan Lochte Bounce Back On 'Dancing With The Stars'?:
One week after "Dancing with the Stars" kicked off its new season with one of its most dramatic episodes to date, all eyes are on Olympic swimmer Ryan Lochte, the contestant at the center of last week's on-air interruption that left viewers — and especially the dancers — shaken.
Last week, two men who opposed Lochte's casting on the long-running competition series stormed the "DWTS" ballroom floor while judges were delivering their critiques of Lochte's performance with partner Cheryl Burke.Though not shown to viewers, the protesters were tackled by security and later formally arrested for trespassing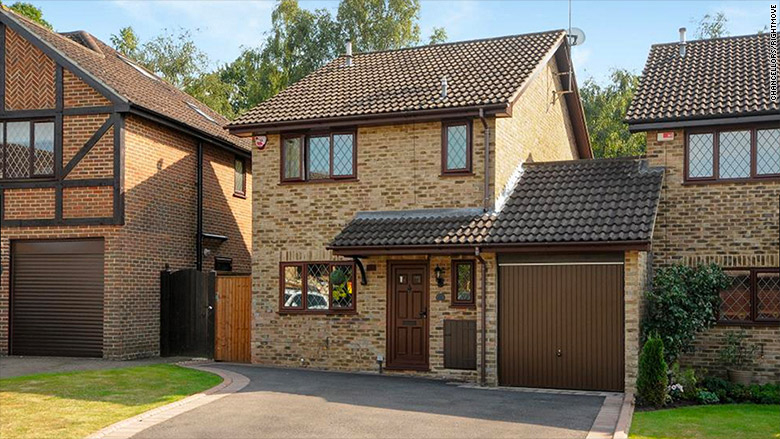 Harry Potter's Old House Is For Sale:
Fancy living like young Harry Potter?
Now you can… if you have $620,000 to spend. The house where the wizard lived in a cupboard under the stairs is now for sale.
In the Potter movies, the house is known as "4 Privet Drive" and belongs to Vernon and Petunia Dursley, Harry's evil aunt and uncle. Potter spends his first 11 years with the Dursleys, having been left on their doorstep as a baby.
The real world address is 12 Picket Post Close in the quiet suburban town of Bracknell in Berkshire, roughly 25 miles west of London.
CLICK HERE to read story
source: CNN.com
5 Things To Know For Your New Day — Tuesday, September 20  was originally published on praisecleveland.com