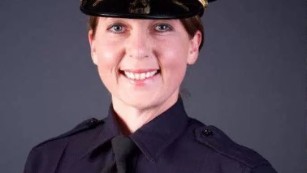 Tulsa Police Officer Charged With Manslaughter:
Tulsa, Oklahoma, police officer Betty Shelby has been charged with felony manslaughter in the first degree, Tulsa County District Attorney Steve Kunzweiler told reporters Thursday.
Shelby fatally shot 40-year-old Terence Crutcher after his SUV stopped in a roadway last week.
"We reviewed the facts of the allegations. It is our responsibility to determine if the filing of a criminal charge is justified under the law," Kurnzweiler said.
Charlotte Police Shooting: Protests Largely Peaceful Past Midnight Curfew:
Protesters marched in Charlotte for a third night over the police shooting of Keith Lamont Scott — remaining largely peaceful on the streets past a midnight curfew.
Mayor Jennifer Roberts announced the curfew Thursday to curb the violence that rocked the city the previous two nights.
One man died after police said he was shot by a civilian during Wednesday's protest.
After a chaotic two nights that turned into a riots, with people smashing windows and looting storefronts, the protests early Friday appeared mellow in comparison.
Some protesters hugged National Guard members, shook their hands or took pictures with them.
White House Investigating Possible Leak Of Michelle Obama's Passport:
The White House is investigating the apparent hack of an email account belonging to a low-level contractor that purportedly contained a scan of Michelle Obama's passport and information about vice presidential travel.
An image that appeared to be of the first lady's passport was posted online.
"I can tell you that administration officials are taking a look at the information that has been disclosed," said White House Press Secretary Josh Earnest Thursday. "We take any reports about any cyberbreach seriously, particularly if it may include some sensitive information. At this point, I can't speak to the authenticity of the information released.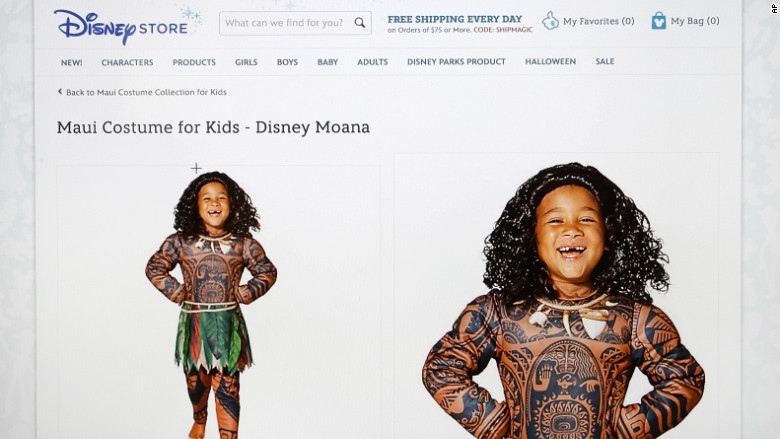 Disney Halts Sales Of Moana Costume After Racism Claims:
Disney has halted sales of a costume inspired by its upcoming "Moana" movie after being accused of racism.
The costume is based on Disney's animated depiction of Maui, a key figure in Polynesian oral tradition. It featured full-length brown trousers and a long-sleeved shirt covered in "tattoos," as well as a "skirt" made of leaves.
Traditional tattoos are imbued with deep meaning in Polynesian culture.
Chelsie Haunani Fairchild, who described herself as Polynesian and a native Hawaiian, said the costume was an example of cultural appropriation. It was wrong to sell a costume that allowed children to pretend to be another race, she said.
Brangelina Split: Don't Play Blame Game:
After weeks of tabloid speculation, the announcement came Tuesday that Angelina Jolie has filed for divorce from husband of two years (and partner for 11-plus years) Brad Pitt. And the speculation on what went wrong has inevitably been closely followed by the related question of who is to blame?
he trouble with that question, though, is that it completely overlooks the reality of most marriages.
Rumors of the Hollywood couple's impending split had actually been circulating for months, with tabloids fueling the speculation by peddling sensationalized or unsubstantiated rumors such as Hollywood Life
reporting
as early as March that the pair had been fighting due to issues over Jolie's alleged "insane jealousy." In May, Radar Online
ran a headline
that Pitt was "caught kissing" actress Lizzy Caplan on the set of their latest film, Allied.
CLICK HERE to read story
source: CNN.com
5 Things To Know For Your New Day — Friday, September 23  was originally published on praisecleveland.com