Golfing Great Arnold Palmer Dead At 87:
Arnold Palmer, known as "the King" for his transformative legacy in golf, has died at the age of 87.
He died Sunday evening at a Pittsburgh hospital while awaiting cardiac surgery, according to a statement from his company.
With his dominance in golf and distinctive style, Palmer helped turn the sport from a country club pursuit to one that became accessible to the masses.
Monday Debate: What Celebrities Want To Ask Clinton And Trump:
Ava DuVernay, director
What are your thoughts on the fact that America, the land of the free, holds the record for the country with the most citizens currently imprisoned, and your concrete plans, if any, on changing that startling statistic through your presidency?
Ava DuVernay is an award-winning director and screenwriter. She is the director of "Selma" and the upcoming "13TH," a documentary about the U.S. prison system, seen through the lens of race relations.
Alex Trebek, actor and television personality
If elected, how would you specifically deal with the great antipathy that exists between the right and the left at the moment, and bring about a spirit of cooperation and acceptance?
Alex Trebek is an actor and a Canadian-American television personality. He has been the host of the syndicated game show "Jeopardy!" since 1984.

Miami Marlins Star Pitcher Jose Fernandez Killed In Boating Accident:
Miami Marlins pitcher José Fernández, who defected from Cuba at 15 and went on to become one of baseball's brightest stars, was killed early Sunday in a boating accident, Florida authorities said.
Fernández, who was 24, and two other men were found dead after their boat was discovered at the entrance of Miami Harbor, said Florida Fish and Wildlife Conservation Commission spokesman Lorenzo Veloz.
Coast Guard personnel on patrol noticed the vessel upside down on the north end of a rocky jetty shortly after 3:15 a.m., Veloz said at a news conference.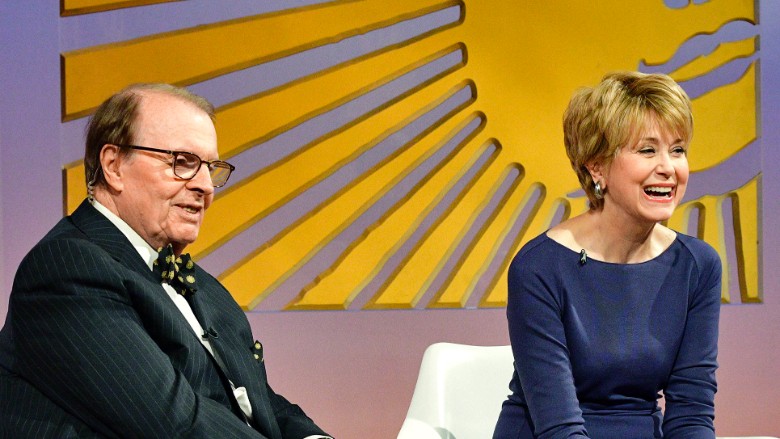 Charles Osgood Announces Jane Pauley As His Successor:
On his final edition of "CBS Sunday Morning," Charles Osgood introduced his successor, former "Today" show co-host Jane Pauley.
The on-air transition will likely be welcomed by fans of the beloved Sunday morning newsmagazine. Pauley has been a popular substitute host of the broadcast since 2014, and she was considered the most likely person to take over for Osgood.
Osgood, 83, announced his retirement plan last month, and Sunday was his final program. He will continue to appear on the show occasionally, according to CBS News president David Rhodes.
"There's nobody like him, and there's no show like this show," Rhodes said in a phone interview.
Pauley's promotion is — in part — a signal that the show itself isn't changing. Executive producer Rand Morrison is staying in place. And Pauley, 65, is well known to "CBS Sunday Morning" viewers.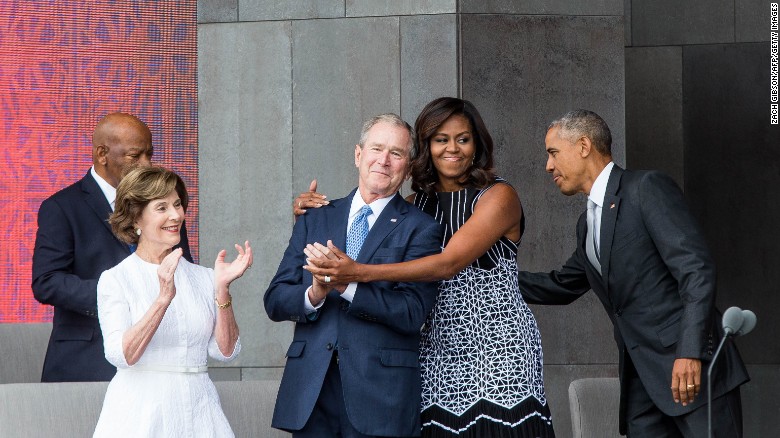 The Friendship of George W. Bush and Michelle Obama:
Saturday's dedication of the National Museum of African-American History and Culture brought together the president who signed into law the funding for the museum and the president who was in office during its completion.
But the gathering of the 43rd and 44th first couples also saw the reuniting of two unlikely friends.
Over the past eight years, former President George W. Bush and First Lady Michelle Obama have been seen becoming increasingly chummy. At public events, the two can often be found sitting next to each other, sharing a laugh or lending a hand to hold.
5 Things To Know For Your New Day — Monday, September 26  was originally published on praisecleveland.com