As you can imagine, everyday we are inundated with emails, Facebook comments and tweets from our audience. We offer a variety of content from politics to pop culture to important issues that affect Black and brown communities. However, all of this thought-provoking content sometimes comes with some serious hateration. We thought it was time to respond in the first installment of NewsOne's Hater Inbox.
Our first hater in our inbox is brought to you by a mouthpiece for Ben Carson.
Raffi Williams
Sat, Jan 20, 2018 at 4:43 PM
My name is Raffi Williams. I am the communications director at the US Department of Housing and Urban Development. An article published today by Parker Riley has a false head line. The head reads "Ben Carson's Unqualified Son And Wife Work At HUD And People Are Pissed."
Neither person works for HUD. The article does not provide any evidence that supports the claim made in the headline. I request an immediate correction. Happy to discuss further if need be. Please confirm receipt.
Thank you,
Raffi
Communications Director
U.S. Department of Housing and Urban Development
Raffi had even more time on his hands because he ranted on Twitter. Here is just one of many tweets.
Dearest Raffi,
Someone who associates themselves with Ben Carson should never talk about "responsibility" or question their qualifications. Ben Carson, a former neurosurgeon, is the deeply unqualified secretary of the Department of Housing and Urban Development. He has actively worked to destroy the lives of people living in low-income housing, which is why he was protested in Chicago. Ben Carson is the Betsy De Vos of HUD and we can only hope the people who live in the types of neighborhoods he allegedly grew up in — like Detroit — can survive his heartlessness.
Now, onto the article. You complained about the headline in your professional email. We made a correction, which shows we have more morals and values than our president and Ben Carson. But let's be clear, HUD is being sued by FFRF and CREW for denying fee waivers for Freedom of Information Act requests — one being about Carson's son and wife's involvement at HUD. Considering your passionate response, are you explicitly saying that Ben Carson's wife and son do not work at HUD in any capacity? In addition, are Candy Carson and Ben Carson Jr. receiving no money, in the form of compensation, from HUD? If so, please give us a clear answer. Also, it would of great service if HUD replied to FFRF's request about Carson allegedly using taxpayer money for White House bible study sessions and private planes. Thanks in advance, toots.
Lastly, you don't know what kind of "journalist" I am — I am still confused at the type of journalist your father Juan Williams is, who relished at slamming President Barack Obama. All that you need to know is  I am a concerned American citizen who was given an opportunity to write at NewsOne. You do not own me or my words. NewsOne can admit if a mistake was made, but don't pretend we are the only outlet who reported about the Carsons at HUD. Remember — you are supposed to serve me, I don't serve you. A simple email would have been enough, but your juvenile twitter rants prove your job isn't keeping you busy as people are suffering in segregated and deplorable housing. As @yellowshaft quoted on your Twitter page on January 20, "So then, tell us, what do the Carsons do at HUD?" Inquiring mind wants to know.
Good day!
***
Michael Mcnamee
Mon, Jan 1, 2018 at 9:36 PM
Your recent article on Steve Harvey's racist joke from the New Year's Eve Special is a classic example of a mindless hack using his privileged position to push an agenda of hate.
Racism should not be displayed by any paid public figure on national television. Black Americans deserve a better representation, those boys deserved a better wrap up to their amazing performance and you don't deserve to write articles.
Dearest Michael,
Well, Happy New Year! I am ecstatic you decided to spend the first day of the new year not only clicking around NewsOne, but also sending an email. You are referring to the joke Steve Harvey made on the Fox New Year's Eve special saying, "Three little Black dudes singing the song better than all the White people I know!" Not sure if you were suffering from an extreme hangover on  the first day of the new year, but maybe you didn't read the article in full. So let me make this as simple as possible for you:
Steve Harvey's unfunny joke was not racism. If you think it's racism, you've never experienced racism. If the kids weren't hurt and the parents weren't outraged, then why are you? Furthermore, if you need a great example of racism, which means using race and power to oppress others, do a quick Google search of President Trump — that is where all your outrage should be.
***
Racquel Clarke
Wed, Jan 24, 2018 at 7:13 PM
Your ending of this essay ruined the great beginning; there was no need to go into the additional pay history of Schumer. You also stated Schumer wrote a film; fact but in terms of usage left me feeling like you were on a side.
Dearest Racquel,
Not sure if you were "ruined" that we pointed out Schumer's salary, which wasn't the ending. The actual ending was, "Despite comparisons, Mo'Nique certainly has valid points. Regardless of multi-million dollars in Hollywood, women of color are paid less in every field. Hopefully, Mo'Nique boycott's can take the wage gap conversation beyond celebrities."
But let me say this, I am an opinion writer. I am not Ann Curry or Ed Bradley. There are some stories on NewsOne that are straight news and there are others that have a strong voice and opinion. Why is it when non-brown sites like Jezbel or Salon take this approach, they are praised for their passion? But when brown folks write in this style we are suddenly taking sides? Black people are not a monolith, including Black writers. We range from hard news journalism to witty opinion writers. I suggest you open your mind and let us be great.
Good day!
If you want to let your hate be heard, email us here: tips@interactiveone.com.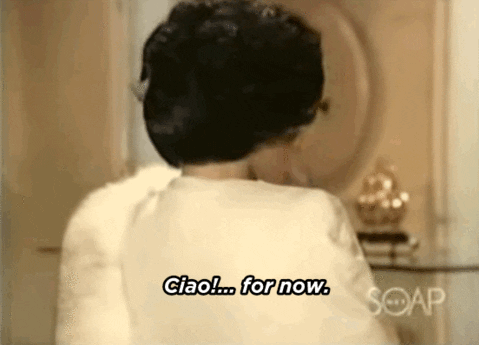 SEE ALSO:
One Step Forward, 10 Steps Back: San Francisco's First Black Woman Mayor Unseated By Rich White Man
Jada Speaks Out For Mo'Nique And The Comedian Has More Thoughts On Amy Schumer's Success
NewsOne's Hater Inbox: Ben Carson's Mouthpiece Is In His Feelings  was originally published on newsone.com