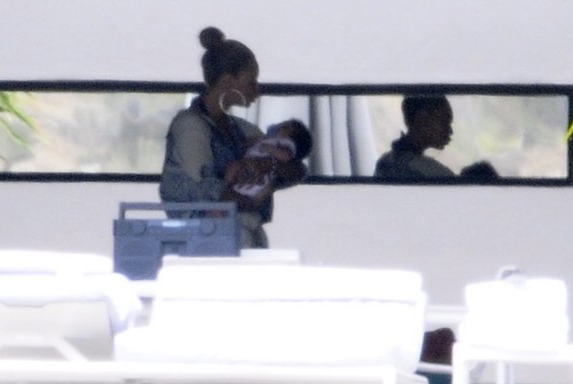 New pics have surfaced showing Beyonce & her 3-month-old daughter Blue Ivy sharing private uncovered moments during their St. Barts family vacay earlier this week.  The paparazzi caught the duo having some mommy-and-me time on vacay.
While yachting it up around St. Barts earlier this week, B.I.C. finally felt the wind against her skin as she spent some free & private moments with Mama Bey: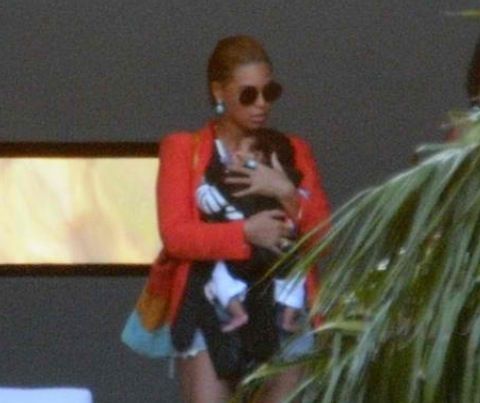 Awww how precious!  Well, so much for the doll theory.
Beyonce Spotted w/ Baby Girl In Private  was originally published on zhiphopcleveland.com