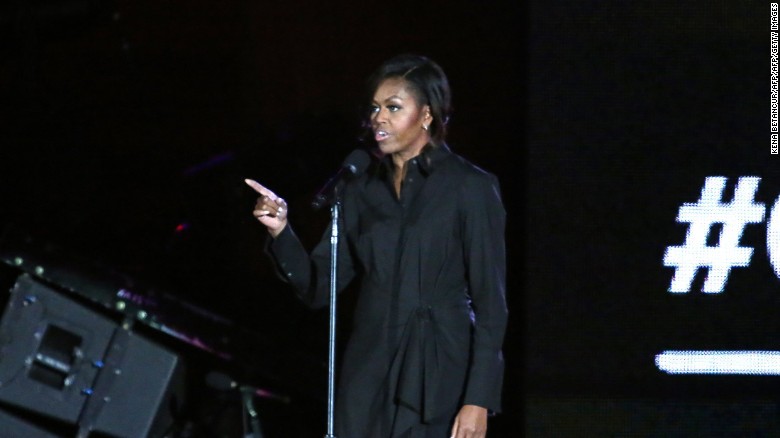 62 million girls. That's the number of girls around the world who are not in school.
On Saturday, first lady Michelle Obama announced a new campaign during the star-studded Global Citizen Festival in New York's Central Park to raise awareness of the issue.
"I see myself in these girls. I see my daughters in these girls. These girls are our girls, and I simply can't walk away from them. So for me, this is truly a moral issue," she said in a videotaped message played during the event.
It's also an economic issue and a health issue, she said
In the video appearance, Obama asked supporters to post photos of themselves on Twitter and Instagram along with a message about what they learned in school using #62milliongirls. The photos will be posted on 62milliongirls.com to highlight the number of girls who aren't receiving an education.
CLICK HERE to read story
source: CNN.com
Michelle Obama Highlights Education With #62milliongirls  was originally published on praisecleveland.com