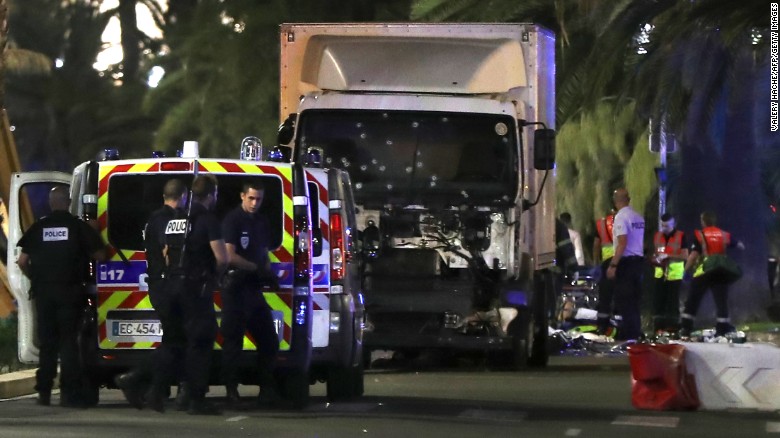 The sun rose Friday morning over the Mediterranean city of Nice, devastated by what appears to be the latest, horrifying terror attack on French soil. At least 84 people have been reported dead after a truck careened through crowds on a seafront street, according to French media.
Hundreds, if not thousands, were out on the streets, celebrating Bastille Day, France's answer to July 4th, with fireworks and a beachfront concert.
It was here, just after the last firework had fizzled out, that an apparent single driver in a large white truck first opened fire into the crowd before plowing through terrified tourists and residents, who had packed the famous Promenade des Anglais, one of the city's main thoroughfares.
Amongst the dead, several children. At least 18 people remain in critical condition. Although the road was cordoned off, the driver managed to go more than a mile along the packed waterfront before being shot by police.
CLICK HERE to read story
source: CNN.com
TRUCK RAMS CROWD…84 DEAD IN NICE FRANCE  was originally published on praisecleveland.com