Thousands Take To The Streets To Protest Trump Win:
They chanted anti-Donald Trump slogans. They flooded city streets. They gathered near the White House, disheartened and dismayed.
"Not my President, not today," many across the nation yelled.
In cities from Boston to Los Angeles, thousands of demonstrators gathered Wednesday night in protest of election results that mean the billionaire real estate developer will be the next president.
As many as 5,000 people were at a protest in New York, police estimated. Among the issues being yelled about outside Trump Tower were immigration and other controversial topics from the campaign.
Donald Trump's America:
In Donald Trump's America, undocumented immigrants will be deported en masse, Arab Americans will be racially profiled and the United States will "bomb the s— out of ISIS."
In Trump's America, foreign Muslims will be banned from the US, Syrian refugees sent back to their war-torn country and free trade agreements torn to shreds. And, of course, the US will build a "great wall" on the US-Mexico border, which Mexico will have to pay for.
In Trump's America, the US attorney general will push to indict the president's general election rival.
That's if everything goes as the Republican nominee has promised during his insurgent presidential campaign.
The newly-minted President-elect is now faced with the task of turning his hardline policy proposals into concrete legislative proposals and ultimately law. But with many of his more extreme proposals opposed even by some Republicans in Congress, Trump will face an uphill climb to implement the very proposals that drew his most ardent supporters to his insurgent campaign.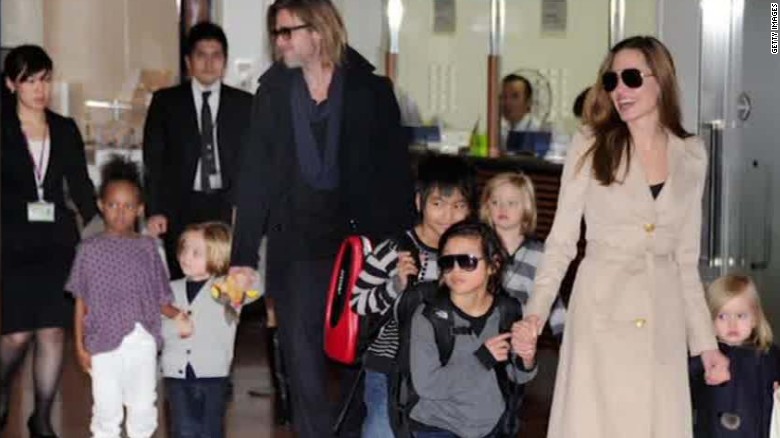 Brad Pitt Cleared Of Wrongdoing After Child Abuse Investigation:
Actor Brad Pitt has been cleared of wrongdoing by officials after a child abuse investigation.
A source familiar with the situation told CNN on Wednesday that Pitt has been cleared by the Los Angeles County Department of Child and Family Services (DCFS) in its investigation of an alleged incident of abuse involving Pitt and one of his children.
At the time, a source with knowledge of the situation told CNN that Pitt was "taking this very seriously" and had cooperated with authorities.
America, Meet Your New First Lady:
A foreign-born, former supermodel who married an eccentric billionaire is about to become the United States' next first lady.
Melania Trump, who will become just the second foreign-born first lady in US history, will assume the very public role after having spent much of her husband's presidential campaign avoiding the campaign trail and the limelight, saying she preferred to remain home in New York to care for the couple's only son, who is 10. She will succeed First Lady Michelle Obama, who has taken on a very public and active role in advocating for health and wellness issues.
Trump delivered only a handful of speeches as her husband bounded from one unlikely phase of his campaign to the next. But she did lay out in broad terms what her priorities would be as first lady in the final week of the campaign — and to accomplish at least one of those, she may have to begin in the West Wing.
2 Bodies Found In South Carolina Identified:
More details have emerged in the investigation of Todd Kohlhepp, a South Carolina man who police say may be responsible for seven killings, including a quadruple homicide.
On Wednesday, two bodies unearthed on property Kohlhepp owned near Woodruff, in the northern part of the state, were identified as Johnny Joe Coxie, 29, and his wife, Meagan Leigh McCraw Coxie, 25, Spartanburg County Coroner Rusty Clevenger said.
Clevenger said it appeared Megan Coxie was shot in the head and Johnny Coxie was shot in the torso. The Spartanburg residents were identified through extensive tattoos that matched photos of them, he said.
5 Things To Know For Your New Day — Thursday, November 10  was originally published on praisecleveland.com