6 Takeaways From Wednesday Night At The DNC:
The Democratic A-list on Wednesday cast Donald Trump as a threat to the American dream — and Hillary Clinton as the nation's only chance to save it.
President Barack Obama called Trump a "homegrown demagogue." Michael Bloomberg dismissed him as a "con." And Vice President Joe Biden, in rejecting Trump, declared that "Americans have never, ever, ever, ever let their country down."
They set the frame for the Democratic National Convention's most important moment: Clinton's speech Thursday night.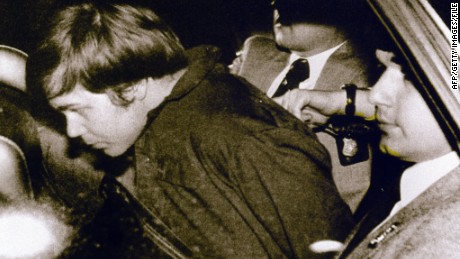 John Hinckley Jr. Set To Be Released:
A federal judge on Wednesday granted John Hinckley Jr., the man who shot President Ronald Reagan in 1981, "full-time convalescent leave" from St. Elizabeth's Hospital.
The order allows Hinckley, Jr. to live full-time in Williamsburg, Virginia, but still under certain restrictions.
Hinckley and his lawyers
appeared in federal court
in April 2015 and argued that he had been successfully rehabilitated from his illness and that he deserved a release. But prosecutors worried that his family, struggling to pay the bills to treat his illness, could afford to take care of him.
Freddie Gray Officers Suing Prosecutor Marilyn Mosby:
Baltimore State's Attorney Marilyn Mosby is going from prosecutor to civil defendant in connection with the case of the death of Freddie Gray.
On Wednesday, Mosby announced that charges against three officers still facing trial were being dropped. Mosby gave only a statement, but had to leave without taking questions because five of the officers in the case have filed lawsuits against her.
Officers Garrett Miller, Edward Nero and William Porter as well as Sgt. Alicia White and Lt. Brian Rice are suing Mosby and Maj. Samuel Cogen of the Baltimore Sheriff's Office. Cogen was the law enforcement officer who filed charging documents against the officers.
Mike Krzyzewski Thinks Team USA Needs To Tone Down Its Antics:
As Team USA's 107-57 victory over China neared its conclusion on Tuesday night, the Americans found themselves having quite a bit of fun at their opponents' expense.
That didn't sit well with Team USA coach Mike Krzyzewski.
Whether it was Kevin Durant prematurely celebrating a missed basket or DeMar DeRozan trying to throw down a 360 dunk on a defender (leading to a technical on Durant for celebrating too much on the bench), Coach K was less than amused with his team's antics.
5 Things To Know For Your New Day — Thursday, July 28  was originally published on praisecleveland.com
Also On WERE-AM 1490: