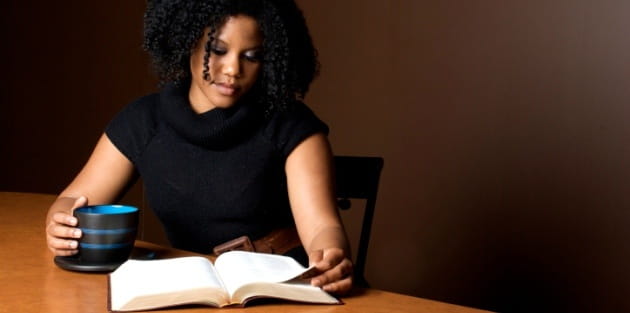 If someone were to ask you, "How do you begin studying the Bible?" would you know how to answer? Would you be able to explain how to analyze and interpret a chapter, to look at the historical context and setting of the book containing it? Would you be able to explain how to use the cross-reference system found in many Bibles? Have you, on your own, ever sat down and tried to make sense of an entire book of Scripture without the aid of sermons, internet articles or other books?
In my childhood and early years as a Christian, I had no idea how to do the above things. I put a lot of weight on what my pastor said and on the spiritual living books I read, but I didn't really know how to study the Bible on my own. Sure, I would read small sections of the Word and copy down verses that really stood out to me and even memorize some of them, but any interpretation and application of the Scriptures was given to me by trusted spiritual leaders; I didn't know how to seek it out for myself.
It wasn't until later in my Christian life that I was finally given the tools to study the Word of God on my own, to drawn my own conclusions about what Scripture said and to modify or correct those conclusions as I discussed them among other faithful believers and as Scripture revealed a better interpretation.
CLICK HERE to read story
source: crosswalk.com
Discussion: Why Aren't We Teaching Christians How To Study The Bible?  was originally published on praisecleveland.com