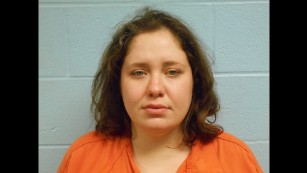 The woman accused of driving under the influence and plowing her car into a crowd of spectators at an Oklahoma State University homecoming parade also faces murder charges, police said Sunday.
Adacia Chambers is being held in jail on four counts of second-degree murder for Saturday's deadly crash, which killed four people and injured dozens more. If convicted, she could face life in prison, police said.
Chambers, 25, is set to appear in court on Monday, the Stillwater Police Department said in a statement.
The Saturday crash at the Oklahoma State University parade killed a toddler, a graduate student and a couple who'd worked at the school for decades, officials said.
It also injured dozens of people, including 11 victims younger than 13.
CLICK HERE to read story
source: CNN.com
Driver Adacia Chambers Faces Murder Charges In Oklahoma State Crash  was originally published on praisecleveland.com