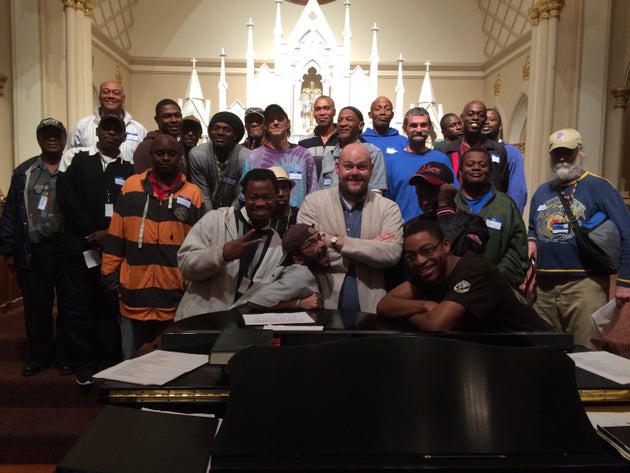 ATLANTA HOMEWARD CHOIR
The nation's capital is receiving a wonderful gift this holiday season.
Atlanta's Homeward Choir, a group of men from the city's Central Night Shelter, have been invited to perform at the White House Open House Holiday Celebration on Dec. 21. The members of the chorus, who are all currently homeless, are seeking help for donations to help cover the expenses of their trip.
"To go from the streets to the home of the president is a big deal," Donal Noonan, the choir's music director and founder, told The Huffington Post. "We [are] just delighted and honored and slightly overwhelmed with the tasks that lay ahead to bring this group to D.C."
Noonan founded the choir three years ago, simply as "a group of men who get together to sing, make music and come in out of the cold," he told HuffPost. The choir, supported by two Atlanta churches, currently has 26 members, according to WXIA. The White House invitation came out of a joke Noonan made after the group completed their last season.
CLICK HERE to read story
source: TheHuffingtonPost.com
GOOD NEWS: This Homeless Choir Got A Personal Invite To A White House Holiday Party  was originally published on praisecleveland.com