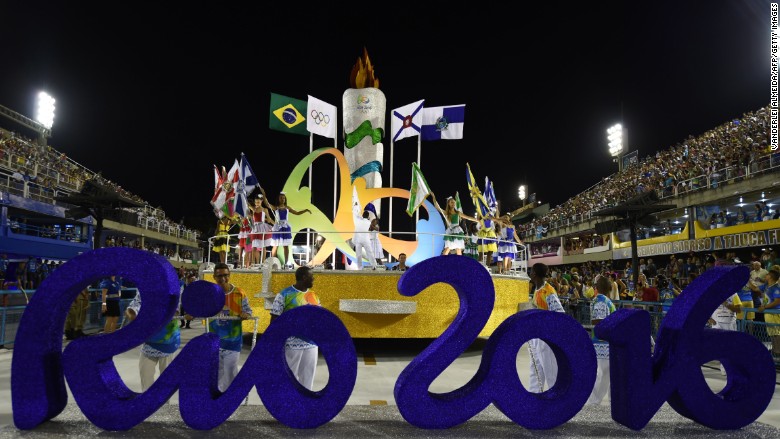 Tickets To The 2016 Olympics Aren't Selling:
With just half of tickets sold and only four months before kickoff, Brazil's new minister of sports, Richardo Leyser, is looking into ways to boost ticket sales.
He told Brazilian newspaper Folha that the Brazilian government may purchase tickets that will be distributed to public schools. He said public officials must also work to boost worldwide confidence in Rio's ability to host the games and ensure travelers' safety.
2 Amtrak Construction Workers Killed When Train Strikes Backhoe:
Investigators arrived on the scene Sunday to start unraveling how and why an Amtrak train crashed into a backhoe on a track near Philadelphia, killing two people.
Their job will take time.
"We're still gathering the facts," said Ryan Frigo, the person in charge of investigating the crash for the National Transportation Safety Board.
Villanova And UNC Square Off For The National Championship:
Throughout the season, there wasn't one dominant team. Six teams have been ranked No. 1 this season. This year, the NCAA tournament was up for grabs.
Or so it was thought.
Yes, there were upsets as always. But in the end, for Monday night's national championship game at NRG Stadium in Houston, it will be two proven teams who have been at or near the top of the rankings all along, when No. 1 seed North Carolina and No. 2 seed Villanova tip off at 9:19 p.m. ET.
5 Things To Know For Your New Day — Monday, April 4  was originally published on praisecleveland.com