Obama Knocks Trump At Rutgers: 'Ignorance Is Not A Virtue':
President Barack Obama took aim Sunday at presumptive Republican presidential candidate Donald Trump while delivering the commencement address at Rutgers University, telling graduates to tout their knowledge, not brag about their ignorance.
Though he didn't name Trump, Obama's target was apparent.
"In politics and in life, ignorance is not a virtue," he told the more than 12,000 graduates in New Brunswick, New Jersey. "It's not cool to not know what you're talking about. That's not keeping it real or telling it like it is. That's not challenging political correctness. That's just not knowing what you're talking about. And yet we've become confused about this."
'Outlaw Bikers' Open Up About Clubs, Culture And Deadly Waco Shootout:
From the time he was big enough to climb onto the back of his dad's Harley, Jake Carrizal felt the pull of the open road.
"He was on the back holding on tight. People would point and say 'Oh, look how cute!'" recalled his dad, Chris Carrizal.
Along the way, Jake got his first look at the biggest, baddest bikers in all of Texas, the Bandidos: "Just seeing them riding down the road," Jake said, "you knew: You don't mess with these guys."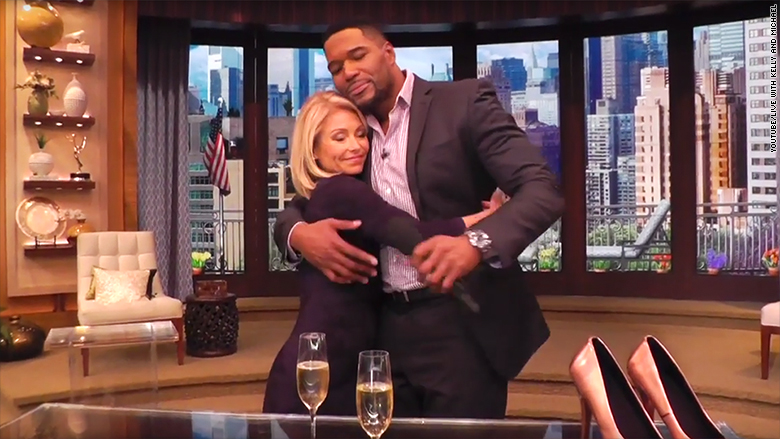 Michael Strahan Signs Off On 'Live,' Ending Awkward Month With Kelly Ripa:
Making his last appearance as co-host of "Live with Kelly and Michael" on Friday, the pro football Hall of Famer tried to close the show with a tribute to the fans and the behind-the-scenes personnel.
"It's not about myself, it's not about you," Strahan said to his co-host Kelly Ripa. "It's about everybody here. We have incredible staff here. We have, from producers to the staff to the crew, they make sure we're always prepared that we come out and put on a great show for you guys."
Just as Strahan mentioned the crew, music began to play and the credits rolled — as if he were an Oscar winner who went a bit long.
Strahan took the cue. He gave his love to the live studio audience, and paid homage to his on-air partner.
"Kelly, you are the best," he said. "I love you, baby."
CLICK HERE to read story
source: CNN.com
5 Things To Know For Your New Day — Monday, May 16  was originally published on praisecleveland.com