Clinton's FBI Investigation: What You Need To Know:
Hillary Clinton's campaign was jolted when FBI Director James Comey delivered the ultimate October surprise.
Eleven days before the 2016 presidential election, Comey announced that the FBI had discovered additional emails and is reviewing them to see whether they are related to the bureau's investigation into Clinton's handling of classified information.
Here's what you need to know — and how it might affect Clinton, Donald Trump and the presidential race:
Why is this happening now?
It started with the FBI's investigation into Anthony Weiner, the disgraced former New York congressman who was caught over the summer exchanging lewd and sexually suggestive messages with a 15-year-old girl.
Oklahoma Fugitive Michael Vance Killed In Shootout With Police:
Michael Dale Vance, Jr., the Oklahoma fugitive who authorities said shot two officers and killed two relatives a week ago, died in a shootout Sunday night, according to FBI Special Agent Terry Weber.
Vance was killed in Dewey County, U.S. Marshals Service spokesman Dave Turk told CNN. Turk said an officer from the Dewey County Sheriff's Office was injured in the shootout.
Chicago Cubs Stay Alive, Win World Series Game 5:
Breathe, Chicago Cubs fans. The Cubs aren't done just yet.
Kris Bryant hit his first World Series home run, part of a three-run fourth inning, and the Cubs came away with a 3-2 win in Game 5 at Wrigley Field on Sunday night.
Cubs starting pitcher Jon Lester allowed two runs and four hits in six innings, striking out five, getting the win. Closer Aroldis Chapman recorded the final eight outs for the save.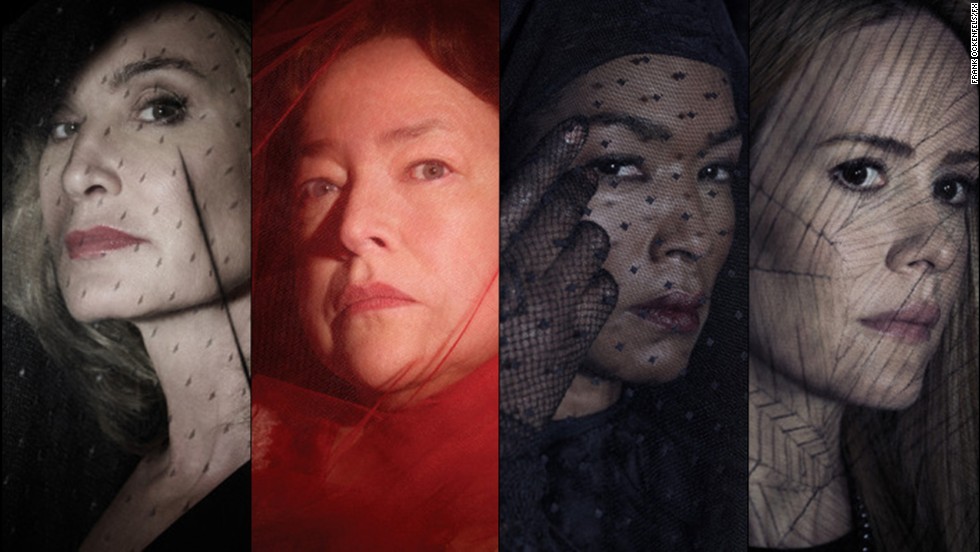 'American Horror Story' To Do 'Crossover' Season:
If you think "American Horror Story" has done it all, think again.
Creator Ryan Murphy has announced he plans to combine two of the FX anthology series' previous themes for an upcoming "crossover" season.
"It's not going to be next season, but we're going to do a season that's a crossover between 'Murder House' and 'Coven,' which is very bizarre," Murphy told the crowd at Entertainment Weekly's PopFest Sunday.
The season will feature characters from both installments, he said.
Murphy said he's started approaching actors to see if they're available.
Halloween Costume Showdown: Superheroes Beat Princesses This Year:
Every year, kids are asked a simple question: "What would you like to be for Halloween?"
Young boys might be steered toward G.I. Joe, Han Solo, Robin Hood, a Ninja Turtle, or any character from a long list of superheroes and action films and TV shows. For girls, at least in the last decade, Halloween costumes largely gravitated toward princesses.
"I remember 10 years ago, [when] trying to find a costume for my oldest daughter, it was very hard to find an option that wasn't a princess," said Carrie Goldman,
author
of "Bullied: What Every Parent, Teacher, and Kid Needs to Know About Ending the Cycle of Fear."
CLICK HERE to read story
source: CNN.com
5 Things To Know For Your New Day — Monday, October 31  was originally published on praisecleveland.com